2 oz bourbon
slice of blood orange
sugar cube
2 dashes of orange bitters
maraschino cherry for garnish
Toss sugar cube into a rocks glass. Soak with bitters and muddle until sugar is mostly dissolved. Lightly muddle orange slice. Pour in bourbon and stir. Add ice if desired, and garnish with a cherry.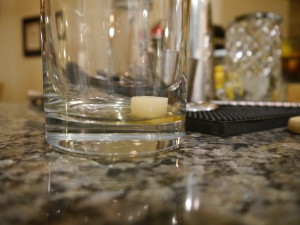 Old Fashioneds are a favorite amongst my friends. I may receive some complaints from them for suggesting you use ice cubes here.
If you ever want to use maraschino cherries in a drink make sure you skip the candy-sweet ones from the grocery and your childhood Shirley Temples. I recommend Luxardo maraschinos. If I REALLY like someone I'll garnish their drink with TWO of those.